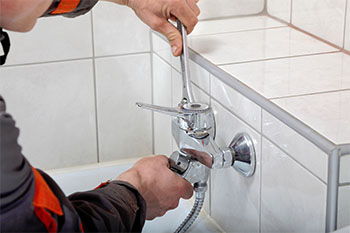 Welcome to Plumber TX, we are a group of skilled plumbers who have come to provide you with outstanding plumbing services right here in the greater Houston area of Texas. You probably may have had problems with rookie plumbers in the past, who may not have given you quality services in the past, and now you do not know whom to trust to get the job done.
We are well aware of the difficulties people face when trying to find reliable plumbers who can get the job done. But look no further, because we at Plumber TX are here for you, providing you with nothing but quality plumbing services for your homes. Our plumbers have been well trained and know are familiar with all kinds of plumbing, having had several years of experience in handling plumbing problems, which can provide you with nothing but outstanding plumbing services for your homes.
We are experts, and we know our jobs very well, having gone through all forms of training, and dealt with all kinds of plumbing problems, it is safe to say that we are the best. We are good at what we do, and leave nothing to chance; we make sure that even the slightest details do not elude us.
We know how difficult and uncomfortable it can be to have to deal with plumbing problems at home, and because we care about you, that is why we have come here to offer our professional services to see to make sure that the matter is well taken care of. We make use of modern equipment's, which enables us to get the work done in a very short while, providing you with nothing but excellent services right at the first time.
We are all about getting the job done, and because we respect your homes, we ensure that we clean up the mess we create while at it, so why not contact us today and experience our excellent services today.